Brand New WEB CLASS with TYSON ZAHNER:
Discover the Simple 3-Step Formula that Top Earners Use to Attract High Quality Leads Online
With ZERO Prospecting, ZERO 1-on-1 Presentations and ZERO hassles.
*  Disclaimer - results will depend on a variety of factors including your own time, effort, energy and commitment.  Please see our complete disclaimer at the bottom of the page
Limited Seating
If you have trouble registering, you may need to choose another class time that is not yet full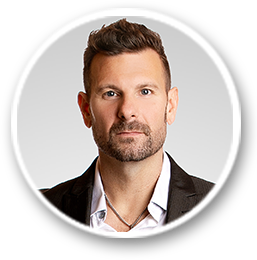 Tyson Zahner
Speaker, trainer and top earner
What You Will Learn In This Free Webclass:
How You Could Pull in Leads Online Even if No one's ever heard of you *
How You Could Eliminate Prospecting: If you think striking up conversations with strangers is required for building a direct sales business … think again. I'll show you how you could get strangers chasing you! *
The 3 Best Groups of People to Target (and Exactly what to say to attract them to you) *
The "Dr. Oz & Oprah Secret" to Selling with Less Resistance (and Making People Love You Simultaneously) *
What You Should Never Say When Someone Asks What Business You're In Hint: 99% of Network Marketers Screw This up. I'll show you exactly what to say instead. *
What if My Company Forbids Marketing Online? I'll show you how this can work for ANY business (even if your company Prohibits You From Mentioning Their Name Online) *
Say goodbye to Dead Beat Leads and Cold Calling! I'll show you how to qualify your leads BEFORE you ever waste another precious minute of your time talking to them one-on-one. *
The truth about home business success that upline sponsors won't tell you These 3 Secrets Alone Could Put Your Business on the Fast Track *
What you can do to Get People Excited to Buy from You Specifically over Every other distributor in your exact same company! *
And Much More!
*  Disclaimer - results will depend on a variety of factors including your own time, effort, energy and commitment.  Please see our complete disclaimer at the bottom of the page
NO THEORY
Everything you're about to discover in this webinar is backed by real-world results that I (and my students) have achieved in real-world businesses. No fluff, no hype and no theory
NO FLUFF
Tyson gets straight to the point and gives you real-world, actionable items that you can start implementing in your business immediately.
NEVER TAUGHT BEFORE
The training you're about to receive is brand new, cutting edge and has never been taught outside of Tyson's inner circle.
PRESENTED BY TYSON ZAHNER
Tyson Zahner teaches small business owners and entrepreneurs how to build their businesses using the leverage, automation and power of the internet.
Unlike many of the "trainers" you might find online, Tyson has built multiple businesses in various industries utilizing the strategies he'll be sharing with you.
For example, Tyson has a local photography studio that was built on the back of these marketing principles (so yes, it works for service based businesses).  He also grew a local shaved ice business with these marketing strategies (it works for product based businesses).  He was the 3-time top earner in a direct sales business (so if you are an agent, distributor, affiliate or representative of someone else's product, Tyson can help you as well).
Today Tyson uses these same principles for his information product businesses, coaching programs and B2B. All of this experience culminates in a very unique set of knowledge and skills that can help you to acquire more leads and customers for your own business regardless of what you're promoting.
Tyson has spoken on stages across the country and has trained thousands of entrepreneurs how to be more efficient and more profitable by leveraging the internet.  Tyson has never publicly taught the system and strategies that he's revealing in this webinar. Reserve your spot now!
(*NOTE: Tyson's results are not typical and they are in no way meant to be a prediction of what results you will achieve, if any, from using these strategies - see the full disclaimer at the bottom of the page)
Our Webinars Always Fill Up So Register Now!
*  Disclaimer - results will depend on a variety of factors including your own time, effort, energy and commitment.  Please see our complete disclaimer at the bottom of the page
NOTE: This is not a business opportunity. No income opportunity is being presented in this web-class. You are registering for training to assist you in getting more customers and members for your existing direct-sales business.
DISCLAIMER: We don't believe in "get rich quick" programs. If you're looking for a push-button system that will make you rich or do all the work for you or magically generate leads without you learning new skills or putting forth any effort, then this class is NOT for you.  We believe in hard work, adding value and serving others with excellence and integrity. While the information in this web-class is based on real-world results, we do not make any guarantees at all about your ability to get results or earn money with our ideas, information, or strategies. While we firmly believe this information can make a massive difference to your business, we also know that -- just as with anything else in life -- your results will depend entirely on your own time, effort, energy and commitment. My results are not typical. The results you have read about in testimonials from my top students are not typical.  In fact, it's our opinion that most people who engage any "how to" or "improvement" course usually don't get any results at all. We believe it's because they don't take action on what they learn and they give up after hitting the inevitable roadblock. If you want to succeed in anything -- including your business -- you have to have a good plan, a solid work ethic and the ability to keep working toward your goals when you hit a snag.

The purpose of this web class is to give you a sample of our training.  For those who find the training valuable and wish to dive deeper, there will be an offer at the end of the web class giving you the opportunity to purchase one of our home study courses.  However, this complimentary web class does NOT put you under any obligation to buy.  Furthermore, while all of our courses have an ACTION-BASED, "Get Results or Get Your Money Back" Guarantee, we should take a moment to state the obvious and say that getting results requires the customer/student actually does his/her part and implements the training.  If you are the kind of person who starts a program and doesn't finish it or quits at the first sign of a challenge and then expects a refund because "something came up in your life" or because you "changed your mind" or decided to "go a different direction", not only do we recommend that you NOT purchase any of our courses, we recommend that you move on from this page entirely without entering your information so as not to waste your time.  All of this information is available in our terms, privacy, and disclaimers and can be accessed by clicking the links below.  If however, you appreciate this no-nonsense approach to doing business and you recognize that anything worth achieving in this life is also worth working for, then we believe you are a perfect fit for what we have to offer and we'd love to help you succeed in your business.
This site is not a part of the Facebook website or Facebook Inc. Additionally, This site is NOT endorsed by Facebook in any way. FACEBOOK is a trademark of FACEBOOK, Inc.
© 2020  Z-Media, Inc. - All Rights Reserved